Universo (Toro)
6 x 50
Wrapper: Ecuadorian Habano
Binder: Unknown - Not disclosed
Filler: Nicaraguan
Prelight:
Construction is nice, some veins and foot smells of sweet tobacco. Very firm and medium draw.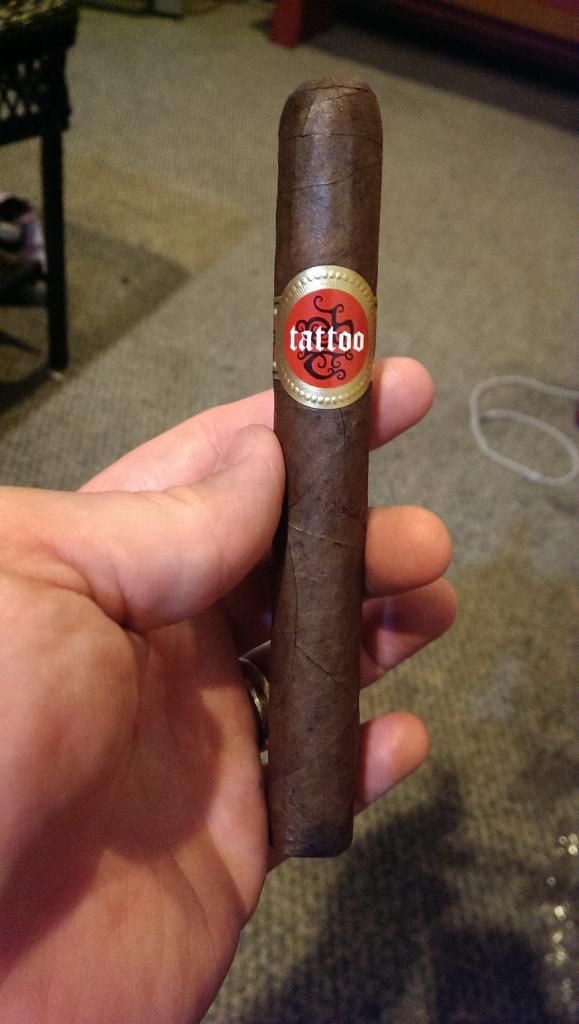 1st third:
Burn is pretty straight, but slightly wavey. Picking up a little cherry and almond sweetness. Maybe a little pepper and decent amount of smoke. Ash is white gray and is very solid, burning well and very solid.
2nd third:
As to be expected, ash just fell on my belly. Chery has turned into a light citrus on the retrohale. What was a medium smoke now is starting to go medium/full. Pepper is starting to wave it's hands. Burn is slightly squirlly but fine.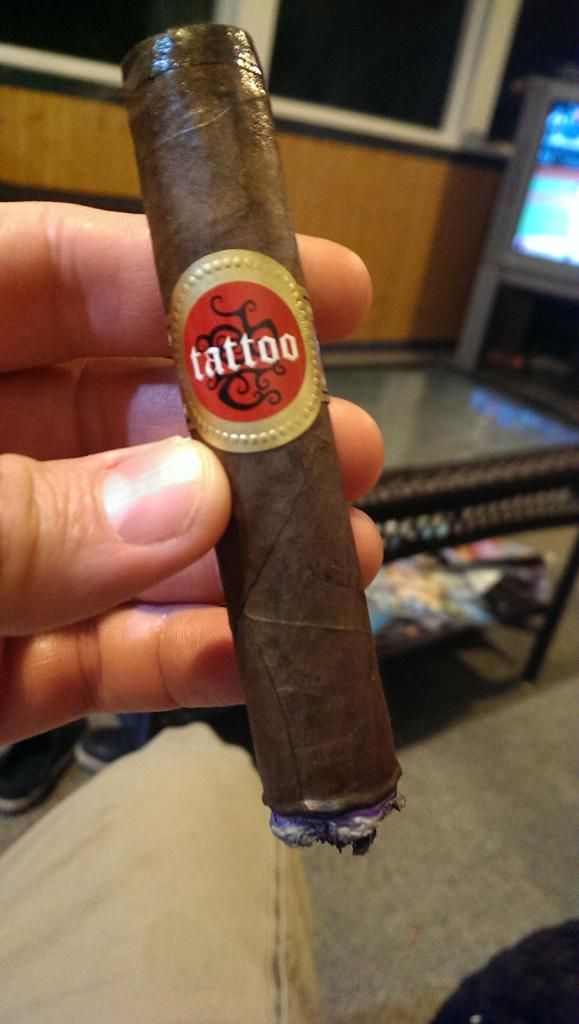 Final third:
Light cherry is back and pepper is kicking up. Getting a little creamy and getting a little mouth feel. Feels like there is a bit of a coating in my mouth of light vanilla and pepper. Burn has gotten a little worse, but no relights. At this point there is no doubt its medium/full, almost full. Towards the end still getting a little cheery and pepper is pretty strong at this point.
For the price, ($5) this is a great smoke. Its not the most complex, but another solid cigar from Pete. I found that if it sat a bit and wasn't smoked so fast, you were able to get some nice flavor. Is it the best tatuaje cigar? No, but for the price, its a solid smoke that I would love to have a box of. They come in 50ct boxes so its a little hard to justify a box, but maybe a box split is in order. Hope this review helps you some.
No Justice, No Peace!