What Are You Smoking - Fall 2012
--Mike


V lancero from Jimmie back when he sent me his awesome peppers and Betty.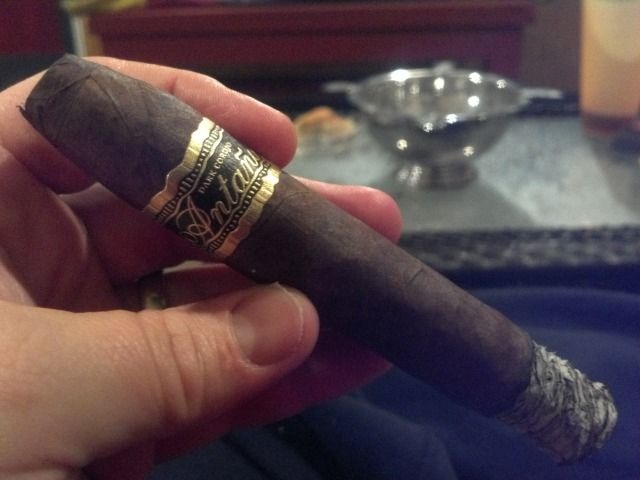 No Justice, No Peace!
Life is a song - sing it. Life is a game - play it. Life is a challenge - meet it. Life is a dream - realize it. Life is a sacrifice - offer it. Life is love - enjoy it.

Sai Baba


Jimmie, do you have the helmet and jersey to go with those gloves? Tour de France, here comes The Mum!
"Evil is sweet in the beginning, but bitter in the end."
Had an Acid Blondie while smoking some ribs for dinner
Don
Life is a song - sing it. Life is a game - play it. Life is a challenge - meet it. Life is a dream - realize it. Life is a sacrifice - offer it. Life is love - enjoy it.

Sai Baba


Had a Camacho Liberty 2009. Figured I would smoke what I voted for..... Liberty
AVO Heritage Short Torpedo on the way to work
Don
Life is a song - sing it. Life is a game - play it. Life is a challenge - meet it. Life is a dream - realize it. Life is a sacrifice - offer it. Life is love - enjoy it.

Sai Baba


I want to try one of those tramp stamp sticks. They smell great
Users browsing this thread: 1 Guest(s)