So I had been looking at picking up a few watches, but had never got around to it...  Well, after talking to Gunnar, Tank, and Bailey about watches in Vegas, I got the bug again...
I started doing some reading, and even joined a watch forum... 
hock:
In any case, after asking lots of questions and reading a lot of posts, I picked up the first couple of what may end up being a small collection...
First, a Seiko "Orange Monster" - a great everyday watch that gets rave reviews from watch enthusiasts - even guys that wear super $$$ stuff!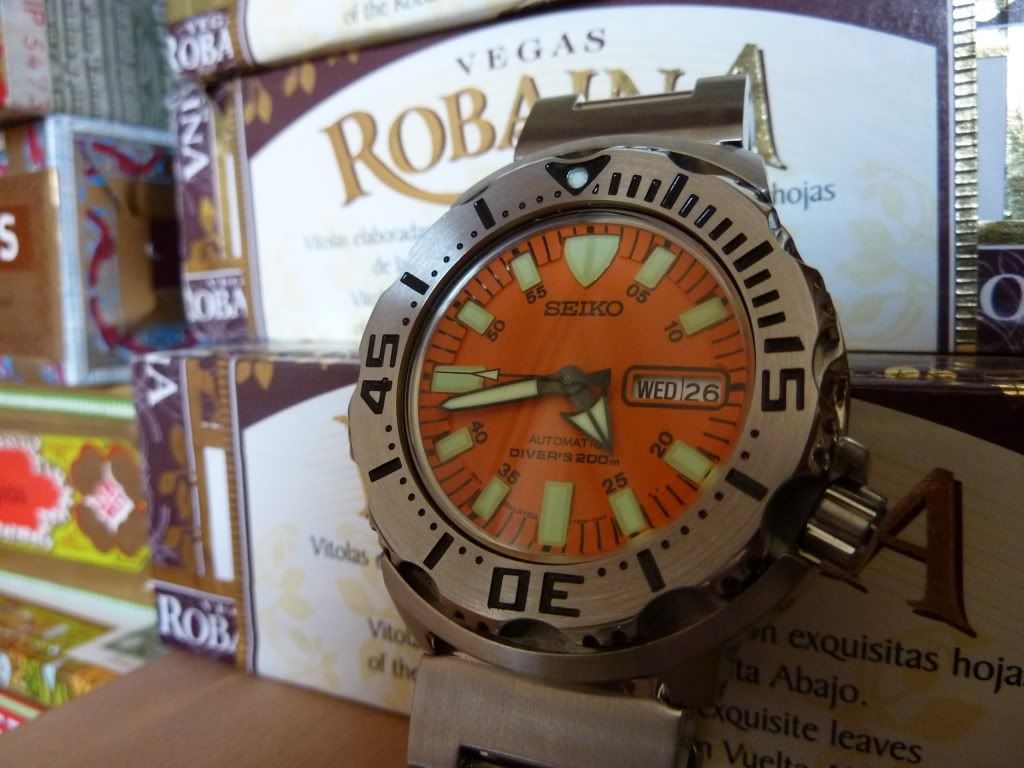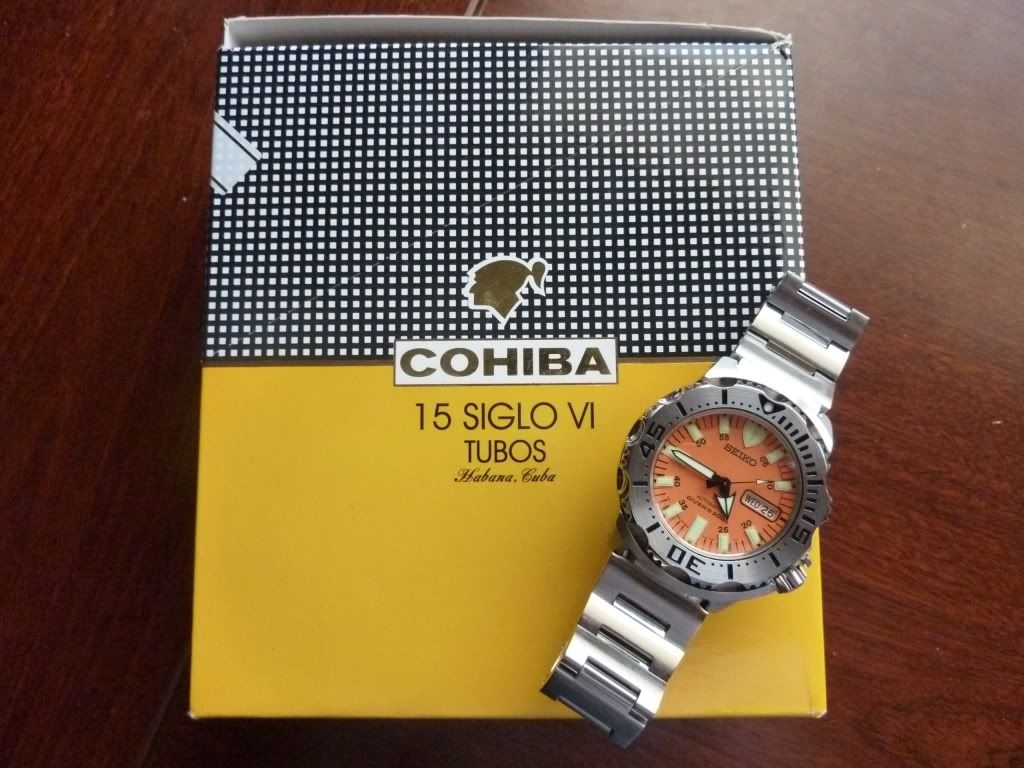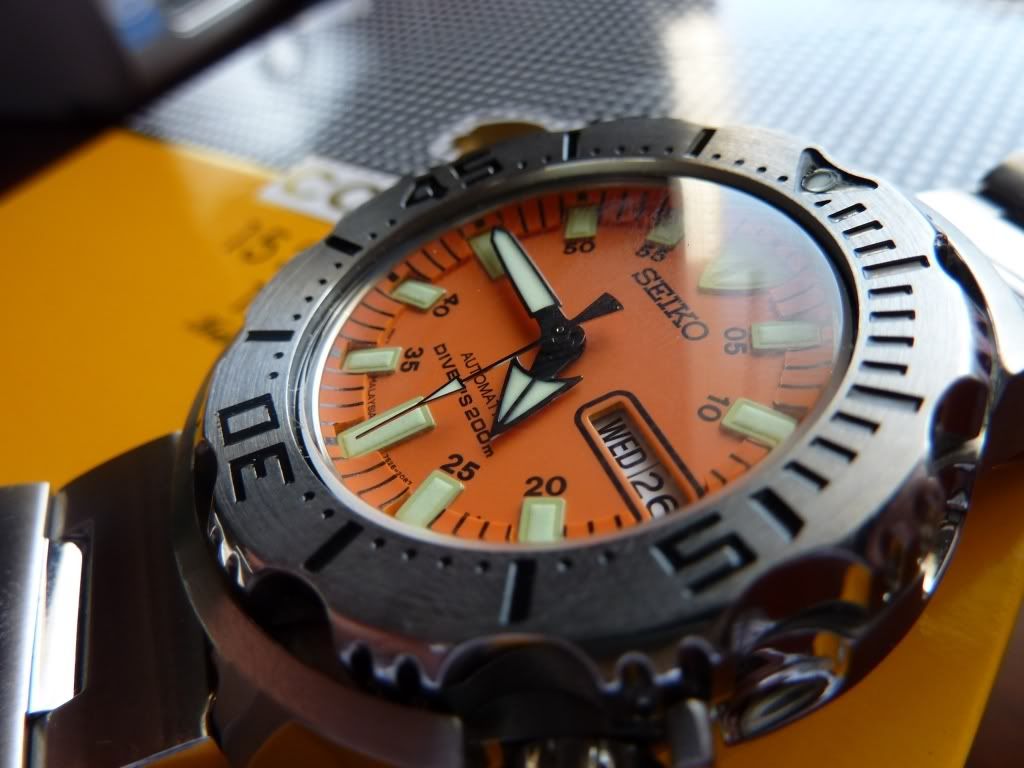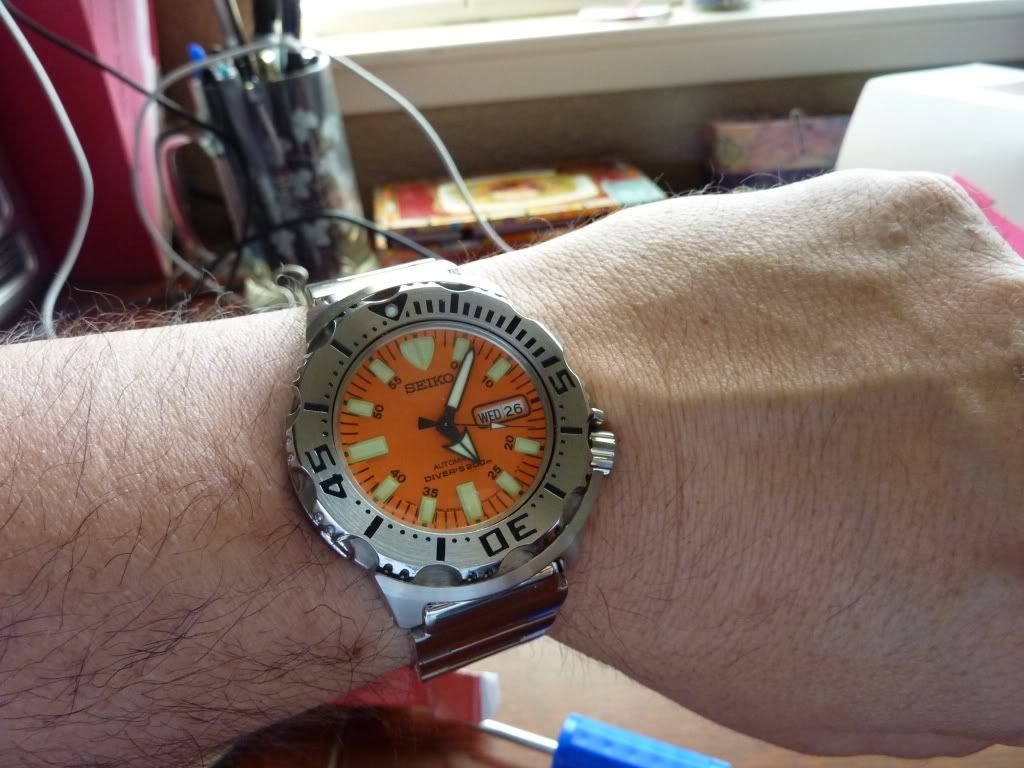 Next, I picked up one of my dream watches - one that I have wanted for quite a while...   this was my graduation present to myself...
An Omega Seamaster Professional 300M Chronometer (2220.80)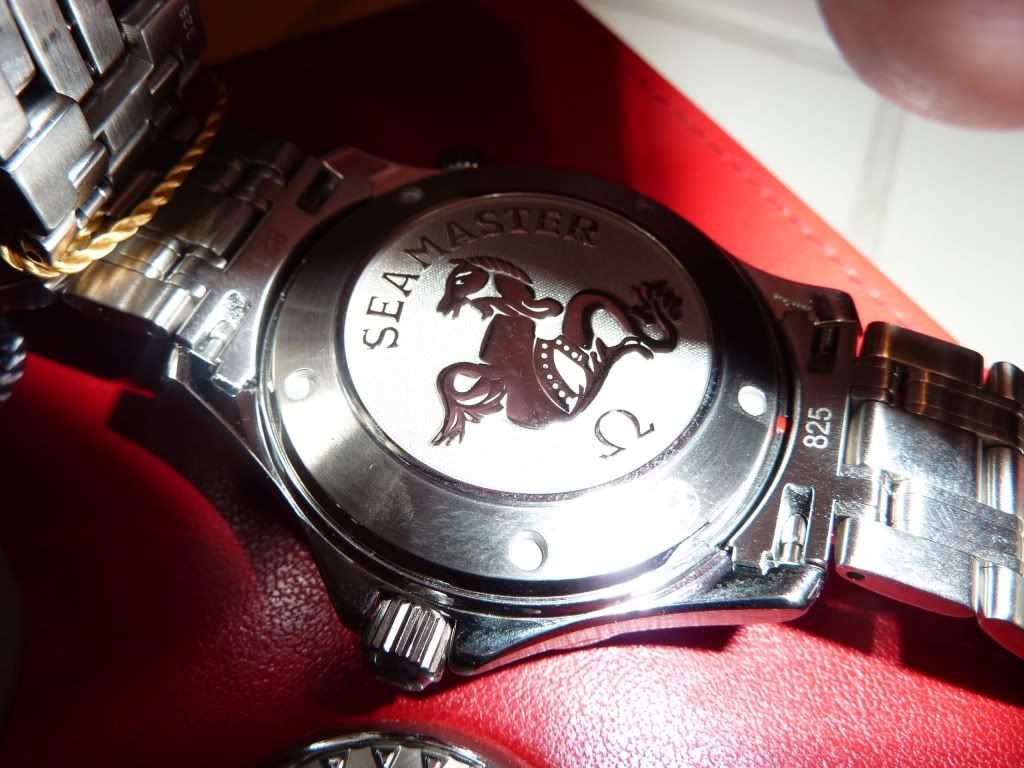 I also have a Luminox 3102 and a couple of Casio G-Shocks...
What are you guys wearing on your wrists?    Do you like automatics or quartz?  Anything you are wanting?