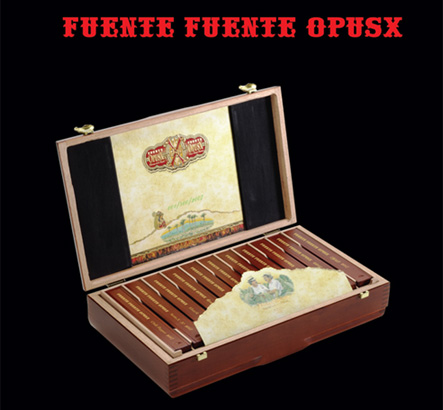 In 2004, 22 Fuente Fuente OpusX cigars in various sizes were released in a special commemorative box in order to raise fund for Cigar Family Charitable Foundation. This special box has been known as Opus22 to cigar connoisseurs all over the world.

Each cigar is packaged in a special coffin box that is imprinted with the name of the cigar and the year of release. A total of 500 boxes are shipped to retail tobacconists in the month of November every year.

2008 is the fifth anniversary of Opus22 and Carlito Fuente has created unforgettable new shapes and sizes:

FFOX El Scorpion
FFOX El Scorpion Maduro
FFOX LFMF
FFOX Love Story
FFOX Princessa D
FFOX Taurus the Bull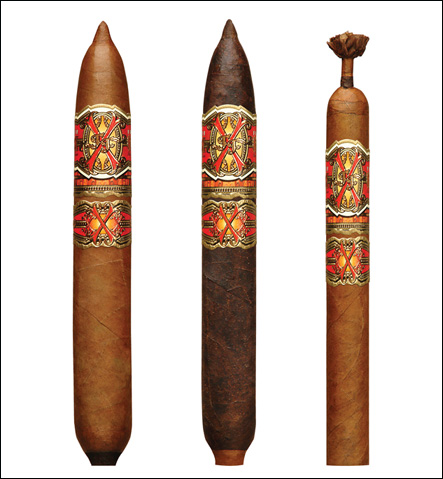 Now there's some good looking sticks!  I've never spent the money for one of these chests but I'd be interested in doing one of those lottery splits possibly if someone could track one down.  I cannot organize this myself for 2 reasons:

1.  MN taxes would damned near double the price of this thing.
2.  I'd be too tempted to rig the lotto!


Seriously though, a nice offering this year.