San Luiz Rey Double Corona
RING GAUGUE: 49
SIZE: 7.6"

PRESENTATION: SLB 50 cab

YEAR: 2007
I was lucky enough to find myself with a few of these SLR Double Coronas and decided to set fire to one to see if the cigar could follow the accolades it receives in a lot of reviews and most importantly, to find out how does it taste to me. First of all, this is an impressive cigar. Similar in size to a Partagas Lusitanias,  this is a cigar that demands a considerable amount of time (nearly 2.5 hours on my case) and although the band was a bit smeared off no other care was spared as the construction was flawless from its triple cap to the gorgeous wrapper.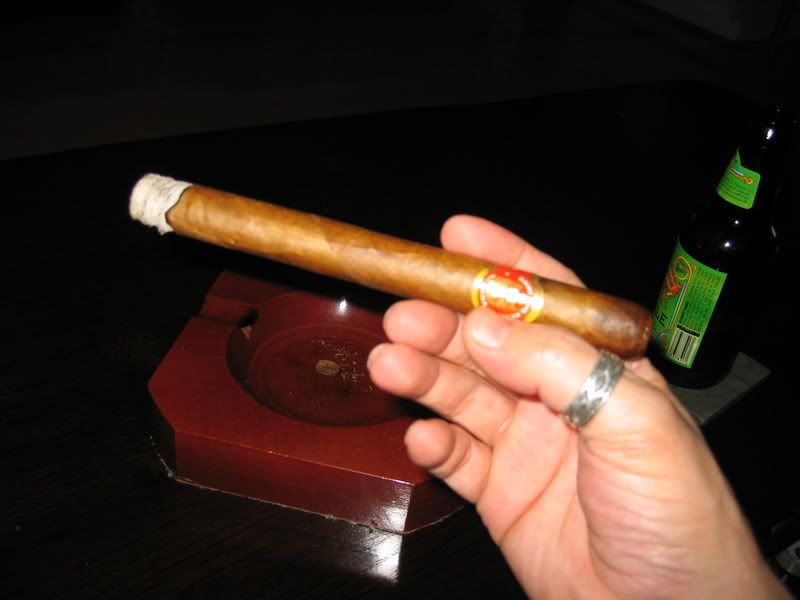 At first light this is not a stick that will overpower you with flavor or spice, I'm not particularly in search of having my palate over thrilled if I'm going to spend that much time with a cigar and normally I tend to stick to smaller sizes. I didn't do a very good job lighting it, but it soon corrected itself and the burn was outstanding for the most part, we all know how the  alternative can take away from the overall experience. This cigar sat for a good couple of months in the humidor. No complaints about the burn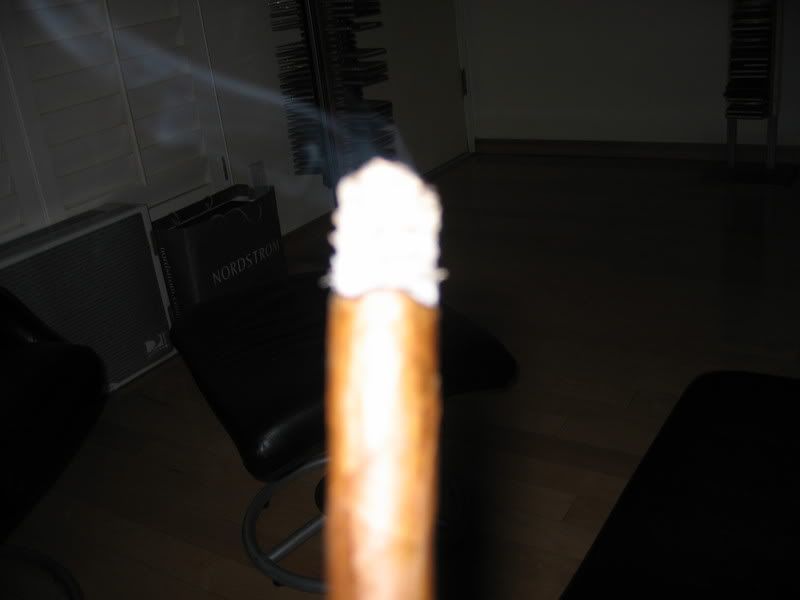 All I can say at this point is that I'm really digging it. like I mentioned before this is a medium body smoke, I taste grassy flavors, an earthiness that is not prominent like in a BBF and an hint of sweetness that dissipates to a more leathery tone towards the end.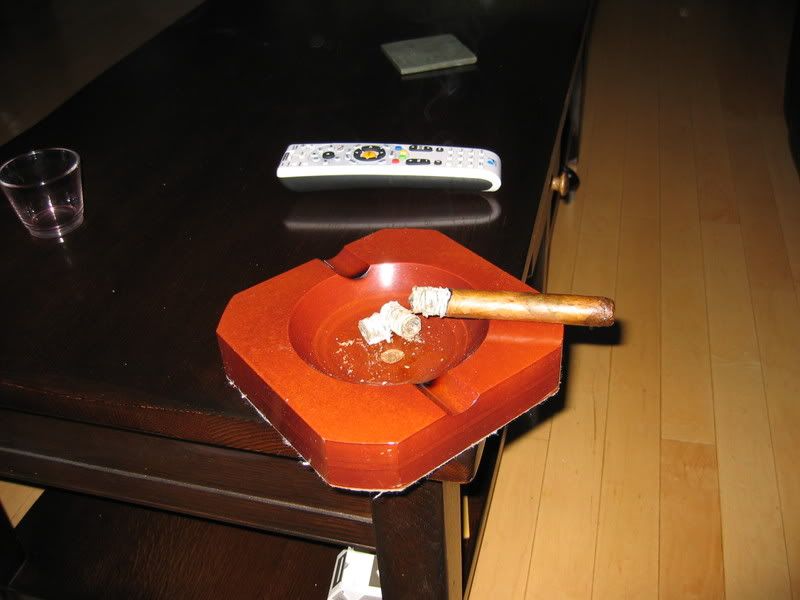 Nearly over one hour into it and there still much cigar left. If you didn't like the flavors of this cigar enough to keep you interested thus far you may not be in the right frame of mind to appreciate what's left and in my opinion what is the best part of this experience. Perhaps it's the fact that I switched from beer to port but the sweetness has subsidized which allows me to focus more on the more on the Cuban tobacco flavors of leather and earth which grow more pronounced but never overwhelm you. I can only imagine what they may become when given more time to age. I enjoyed it so much I stopped taking pictures...

This is the kind of cigar that requires the time and commitment to fully enjoy it and if it wasn't for the lack thereof I would have lit another one. I look forward to experiencing it again and if you do or have experienced a SLR Double Corona; please share your thoughts.