As the thread title alludes to, it was my son's first birthday today, and I thought I would share a few pics from the party.
Here is the birthday boy as he arrived.  
Wasted no time before stuffing his face. He got a slice of turkey, some broccoli, and a ritz crammed in there.  
Then we moved on to the good stuff.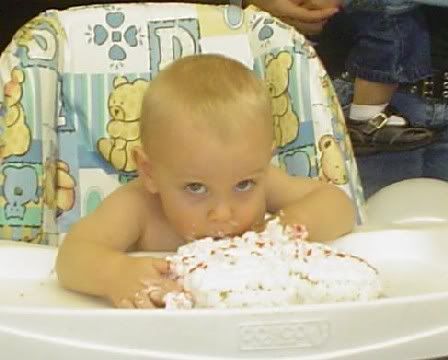 And made a complete mess.  
Finally, we got cleaned up and threw a shirt back on to open some gifts.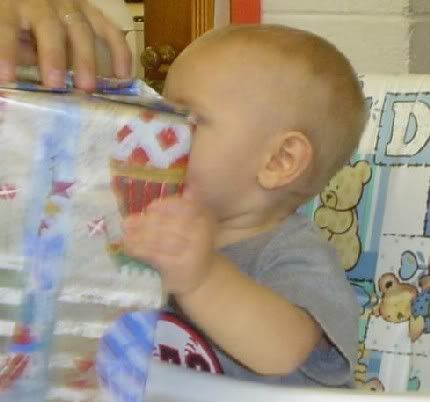 Now we are back home and he is still up - an hour past his bedtime - running around on a sugar high from all that frosting.