looks like LZ6s bombing spree wasnt over, as today I became his latest target. Like Tonto and Bobgun, I was hit with 2 Cuban Partagas with a decade of age on em
hock: along with a LFD Lancero. Ive had a few Cubans, but nothing with any age on them, these will be a real treat. My sincerest thanks, LZ6, its greatly appreciated.  
The Untouchables logo taped onto the front of the box was a great touch, the mailman probably wonders what the hell is going on.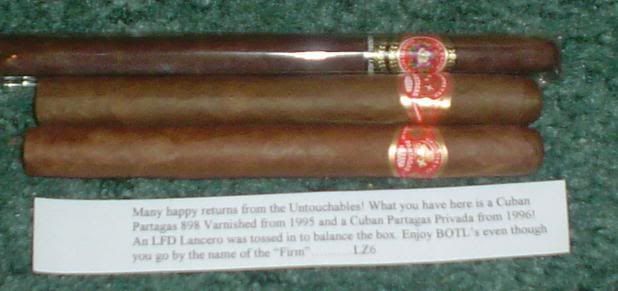 Thanks again.