I went out to get the mail yesterday & I ended getting PIFed on...
It seems the members in the PIF Box pass decided to launch a sneak attack on the reservation...It caught me totally off guard.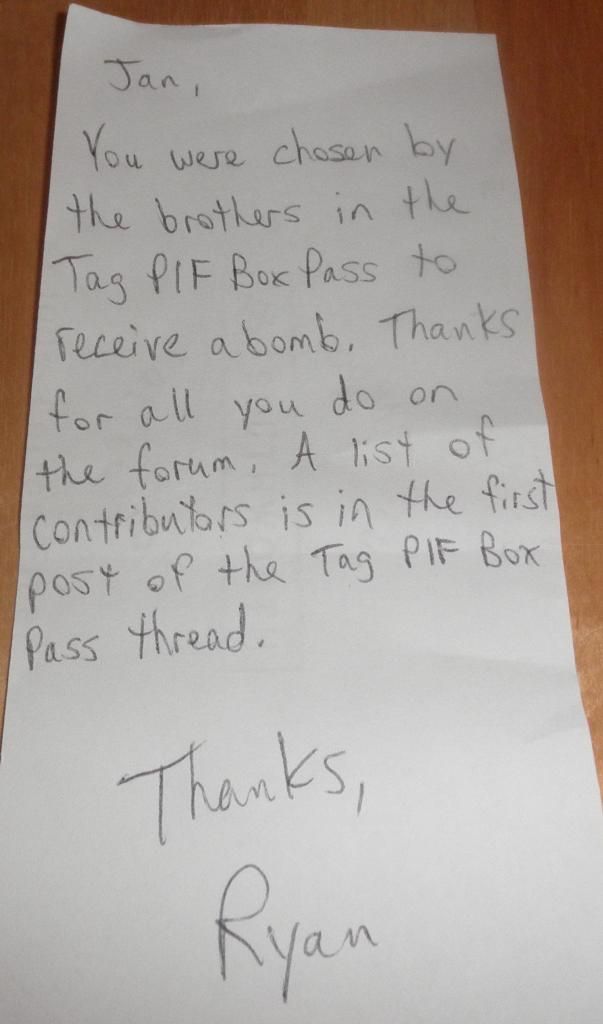 Holy crap...what a nice selection!
Note the helper
Yup...no catnip present....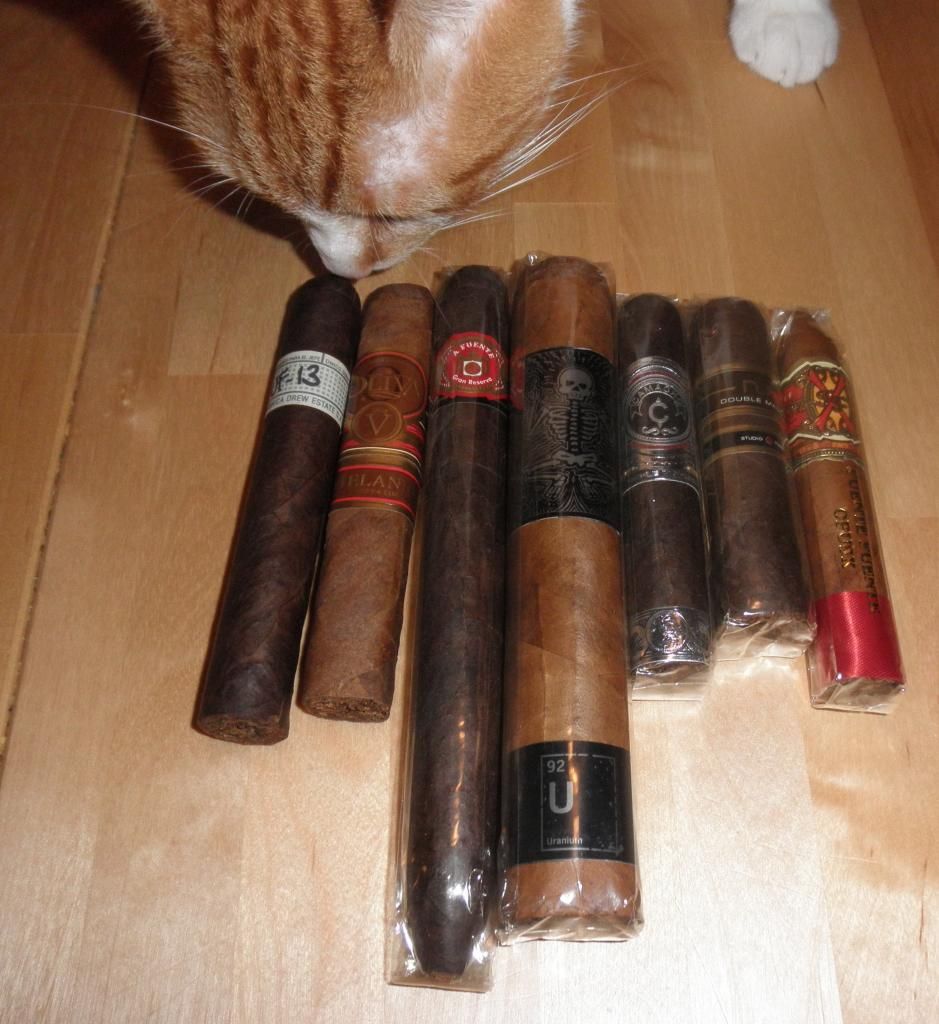 Thanks you all...totally unexpected!!
If Sonny had EZ-Pass, he'd have survived that hit...
Never apologize mister, it's a sign of weakness.
- Capt. Nathan Cutting Brittles