Disc Dog hit me extremely hard.  I was just tossing out some tidbits of kibble and he comes out smacking me over the head with a 50 pound sack of Purina Large Bred Chow!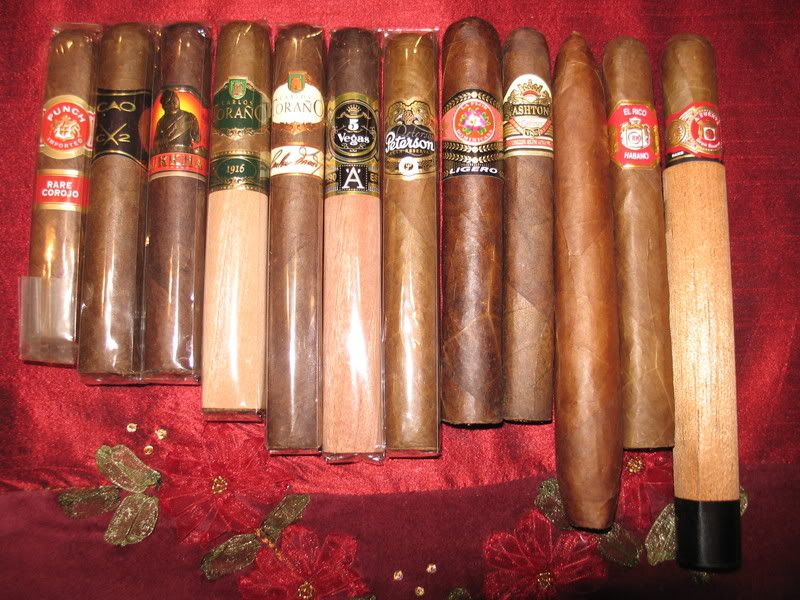 12 nice sticks. VSG Robusto! Even a Habano!    What is the unbanded one DD?
Too generous!  Thanks Bro.
Freakin' ray of sunshine, ain't I.