It seems Jimmie the Mum felt a reason to reach out & touch someone...me.
Here's what blew over the tee-pee:
Nurse Betty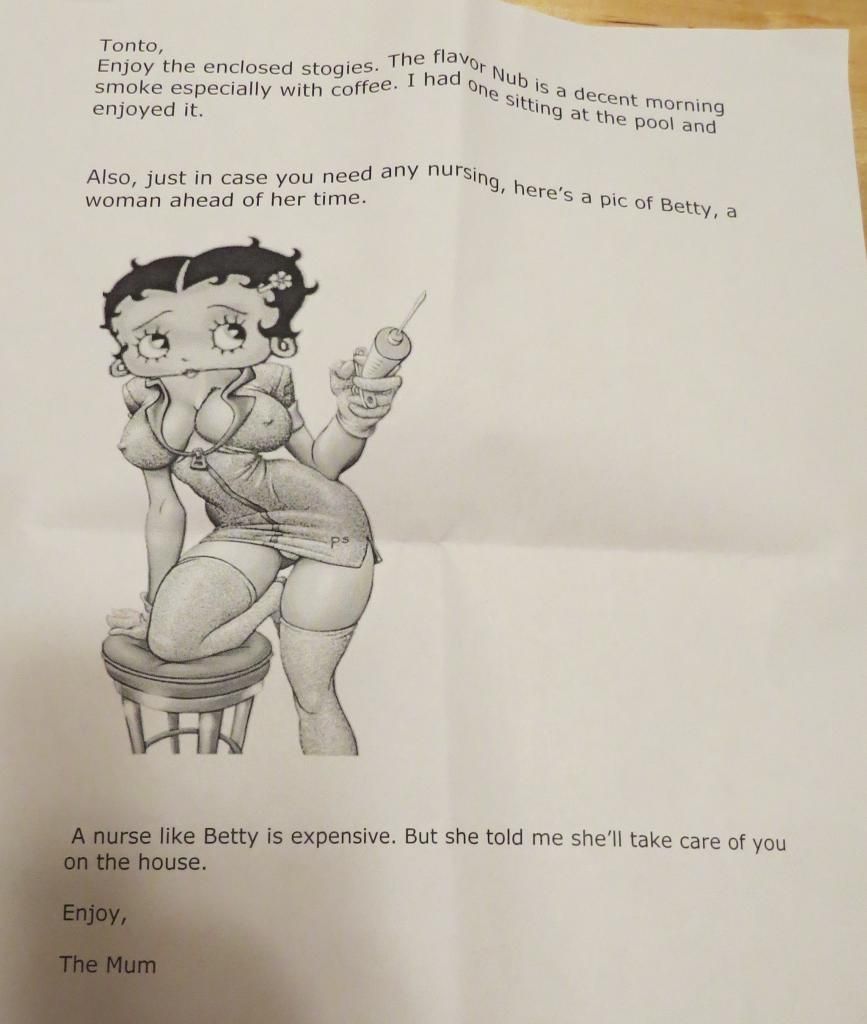 And some of those new Nub flavored cigars
Another shot of them
I've got to say, those cigars have some aroma to them & I'm guessing would go great with a coffee (I'm going to try one tomorrow morning). My wife also said they smelled good & wants to try one too.
Jimmie also sent some "bodyguards", with the Nubs, for "protection". I'd post a photo of them, but they refused, opsec they told me...
On a side note, for some reason, Jimmie sent Nurse Betty along, to tend after my "injuries". Well, I must say, she's some dedicated nurse & well trained too!
I shouted to her "Nurse! Suction!! Stat!!!"
Well, she came right away, almost instantly.
I guess she was excited to get to do her job.
If Sonny had EZ-Pass, he'd have survived that hit...
Never apologize mister, it's a sign of weakness.
- Capt. Nathan Cutting Brittles