mister_bin
Member


Posts: 53
Joined: Jun 2007
Reputation: 0

Hey guys.. i'm wondering what is a good/snack to pair with a well aged brandy ??

I have been drinking the brandy with the mild/medium bodied churchill and i really like the combination but i'm wonering if there is anything that i could quite possibly pair with it to make it absolute bliss.. I'm looking for a light little snack type of thing.. Any suggestions are appriechiated thanks..
Keith
SC Oldtimer


Posts: 2,968
Joined: Jun 2007
Reputation: 3

Love to pair these with my smokes.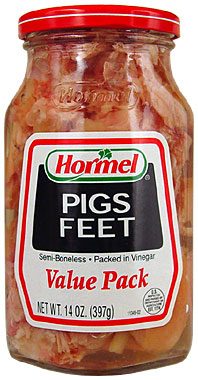 But, seriously I like smoked sausage, cheese and crackers, chocolate and peanuts.
mister_bin
Member


Posts: 53
Joined: Jun 2007
Reputation: 0

Hmm i was thinking about something smoked... Possibly some smoked salmon... or maybe smoked salmon and a nice sharp cheese... By gosh i think i have it...

 

Thanks for the suggestions... LOL Pigs Feet. You had me thinking for a second... lol
User(s) browsing this thread: 1 Guest(s)