It had been a pretty dismal week until I checked my mail on Thursday...
In was a package from Martinez Cigars of NYC... I had emailed Jesus Martinez a few weeks ago about the possibilities of his Double Black Diamond line being ready by the Holidays. He had told me that he had some samples ready, but the main line wouldn't be ready to ship due to aging till next summer, along with his Passion line as well... He mentioned he would drop me a couple of sticks in a few weeks... He is a Man of His Word... [thumbsup]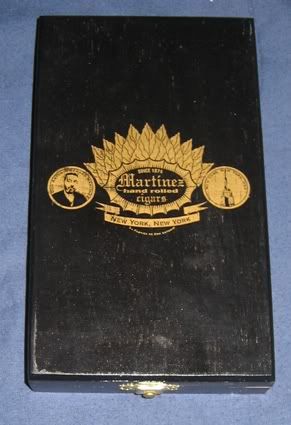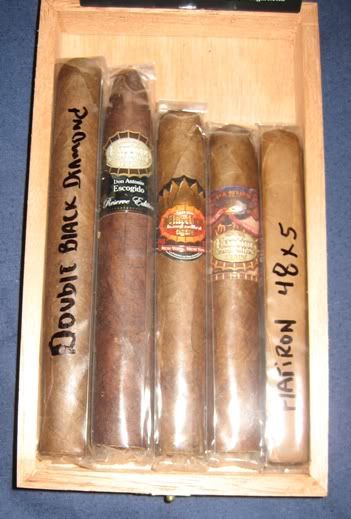 He sent samples of the Martinez Double Black Diamond, Flat Iron, Escogidos, Passion, and NYC lines...  I've had the DBD & Passion before, and look forward to trying the others...
Major Props to the small NYC Cigar Factory called Martinez... [thumbsup]
"HAVE LONGSHIP, WILL HERF!!!"